Jose A. Guerrero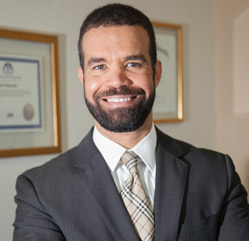 Managing Partner
Specializing in Immigration
& Nationality Law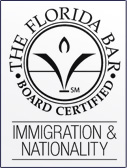 José A. Guerrero is an attorney and senior partner of the prestigious law firm GR Law, which is located in Coral Gables, FL. He specializes in immigration law cases with more than 14 years of experience and is a member of the American Immigration Law Association (AILA). He is an active member of the congressional committee in which he advocates for immigration reform of the United States before Congress in Washington. He is notable for being certified by the Florida Bar as an expert in immigration law where only 70 attorneys are certified out of more than a thousand practicing attorneys in Florida. In addition to his continued participation in seminars and conferences about new legislation and possibilities for immigrants, Jose obtained an award from the Congress of the United States for his professional career and his support in his community. His personality and knowledge has led him to collaborate as an expert in television and radio shows giving hope to immigrants in difficult situations.
Jose started his career in immigration working for a family business in the city of Hialeah (Florida). His domain with the complexity of the immigration laws led him to specialize in this field. He quickly started working at an immigration law firm where he gained wide knowledge and experience in removal proceedings and in immigration law.
In 2008, he opened his own law firm where he has done thousands of successful cases. He always keeps current participating and assisting seminars and conferences about new laws and participates in discussions with experts that have done hard cases with success to give guidance to other professionals.
Jose handles cases for local and foreign clients native of Latin America, Europe, Canada and Asia. His firm, GR Law Firm PLLC offers services in more than 5 languages.